Music is a language that unites everyone, so it makes sense one of its purest representations—vinyl—should be accessible. People are so often daunted with the seemingly complex setup process involved, they end up not pursuing records altogether. Getting the right equipment doesn't have to be complicated. We'll show you.
A. Setup on a budget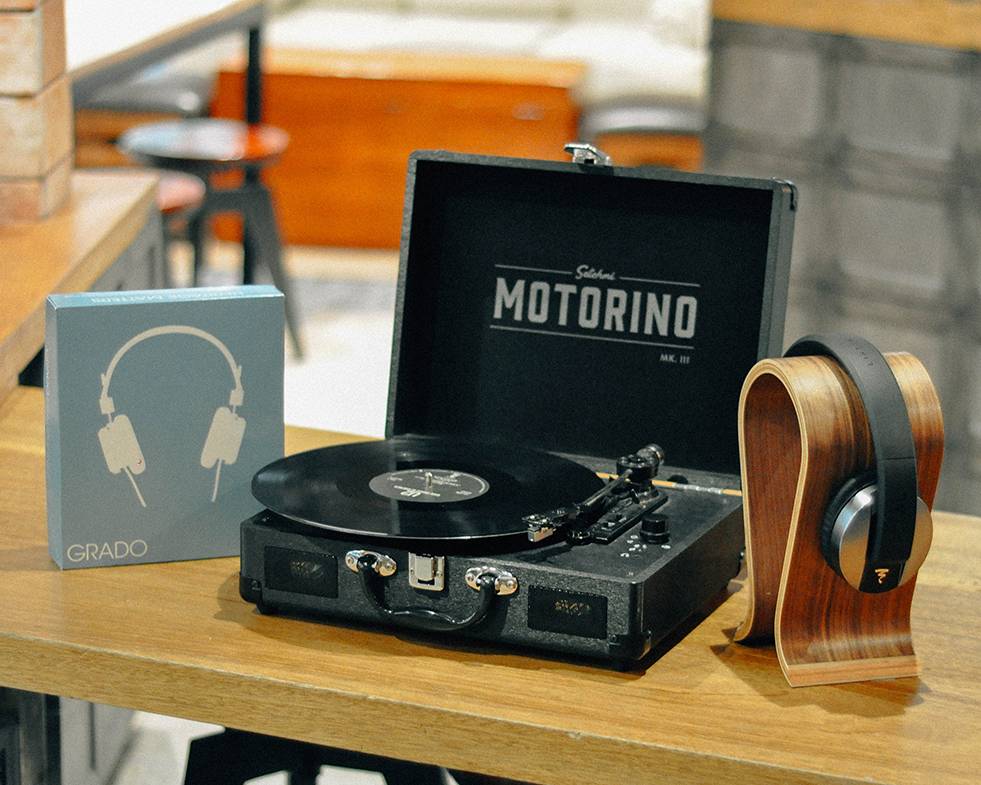 One of the major concerns with budding collectors is price, but you don't need to shell out a ridiculous amount of cash to get started. Our inexpensive Motorino MK 3 is a great, portable turntable by itself. It has built-in speakers and a diamond stylus, so you can be confident your records are safe from harm. For better sound, you can pair the Motorino with external speakers, or headphones such as the Grado SR60e or the Focal Listen.
Motorino MK 3 – 8,499 Php
Grado SR60e – 4,950 Php / Focal Listen – 11,900 Php
B. Setup for great sound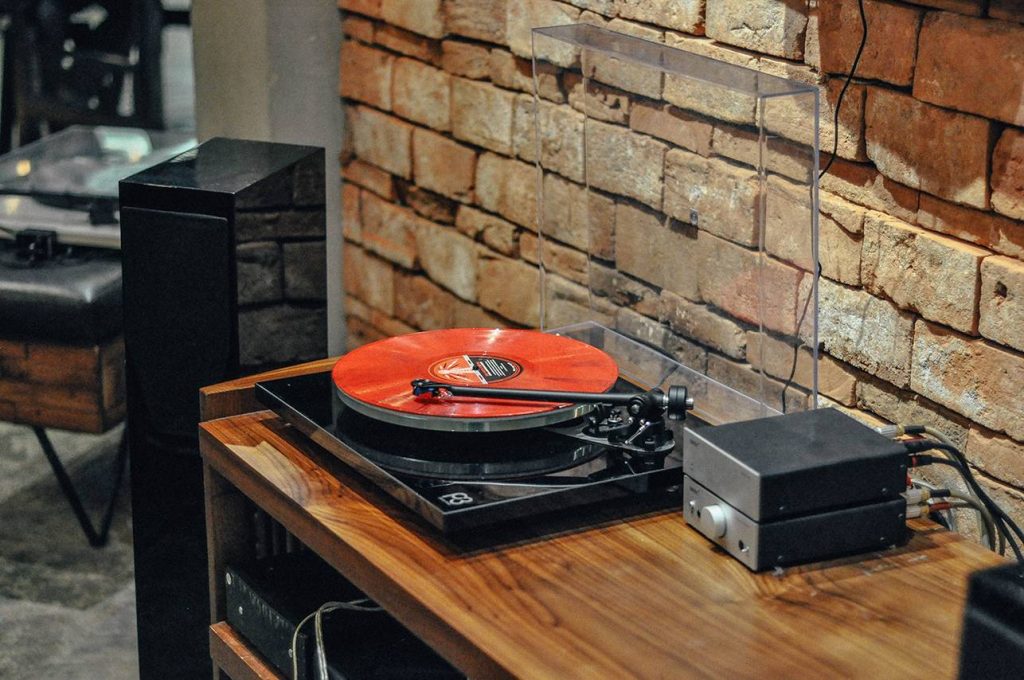 Every setup here sounds wonderful, but if you want a boost in quality and have more moolah to spare, try investing in a Rega Planar 3 turntable, matched with Rega RS1 speakers. The former doesn't have a built-in preamp, so you'll need something like our Brik Phono Stage to convert the phono signal into a line level signal. As for the speakers, they're passive, so you'll need a power amp, such as our Brik Integrated Amplifier. Connect them together and you're good to go.
Rega Planar 3 – 49,500 Php
Rega RS1 – 27,650 Php
Brik Phono Stage – 6,980 Php
Brik Integrated Amplifier – 9.980 Php
C. Setup for looks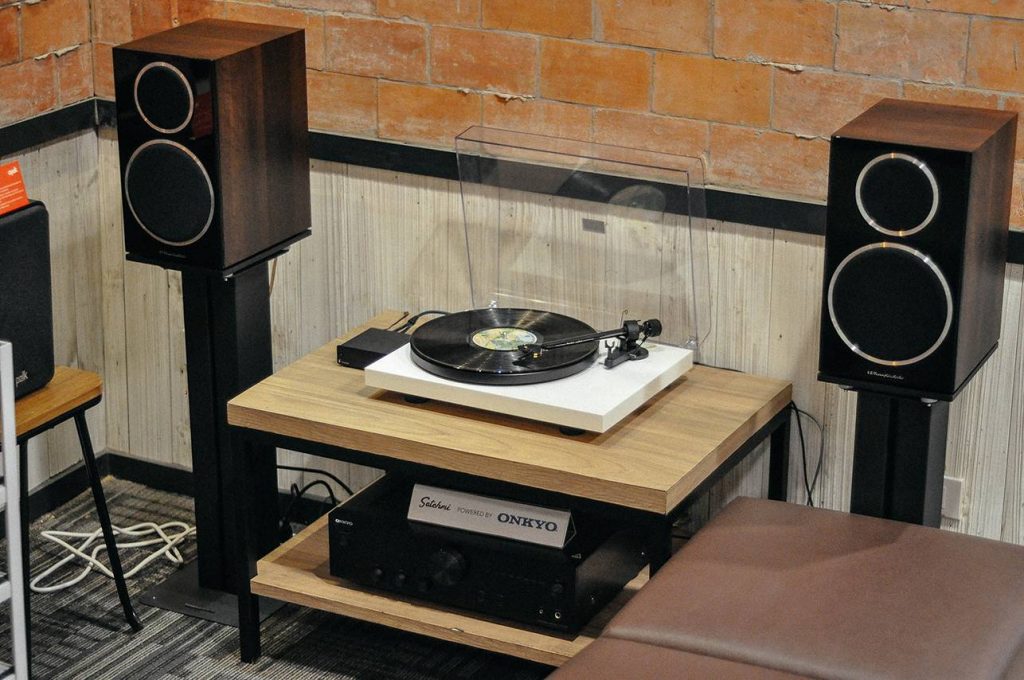 If aside from sound, you want something extra eye-catching to satisfy your, as the kids say, "hipster" needs, try our sleek-looking Pro-Ject Debut Carbon DC and our retro-looking Wharfedale Denton. Top it all off with an Onkyo A-9010 amplifier, and you'll have your friends screaming, "Legit!" This monster of an amplifier, which allows up to five analog and two digital inputs, lets you plug in other sources as well, such as a tape deck or our Brik Bluetooth Stage, enabling wireless playback of music.
Pro-Ject Debut Carbon DC – 23,499 Php
Wharfedale Denton – 24,500 Php
Onkyo A-9010 – 14,500 Php
Brik Bluetooth Stage – 10,680 Php
D. Setup for balance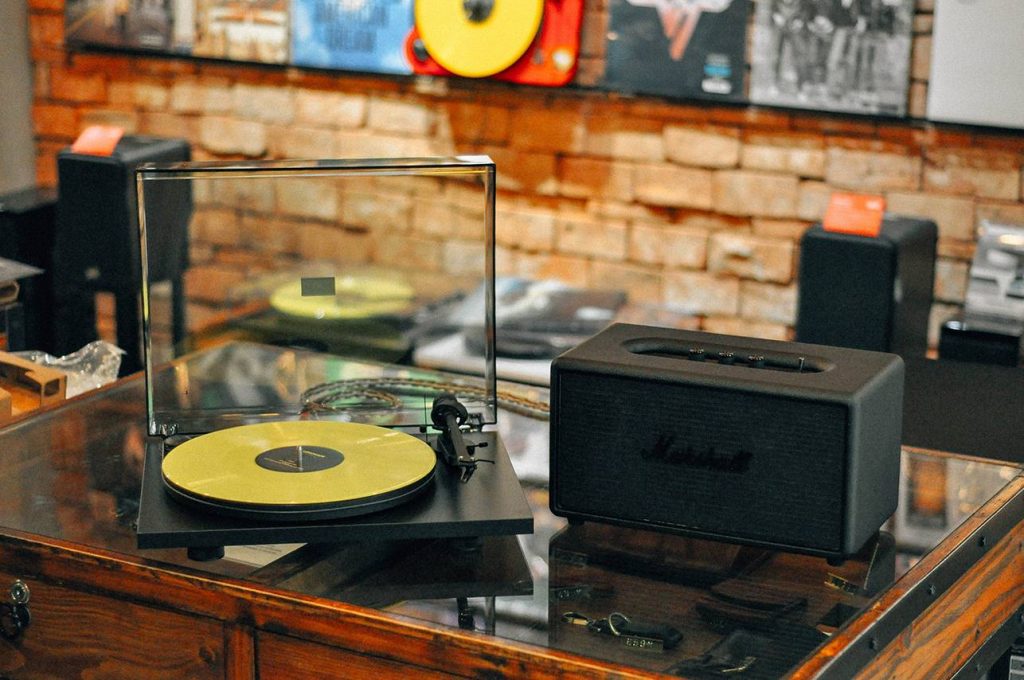 People are always searching for compromise. Between love life and work, art and sustainability, we want that middle ground. This can extend to your turntable setup—you might want an equilibrium between fair budget and wonderful sound. If you're one of these folks, consider our Pro-Ject Essential II Phono USB, driven to a pair of rugged Marshall Stanmore speakers.
Pro-Ject Essential II Phono USB – 21,999 Php
Marshall Stanmore –  22,500 Php
E. Setup for space-saving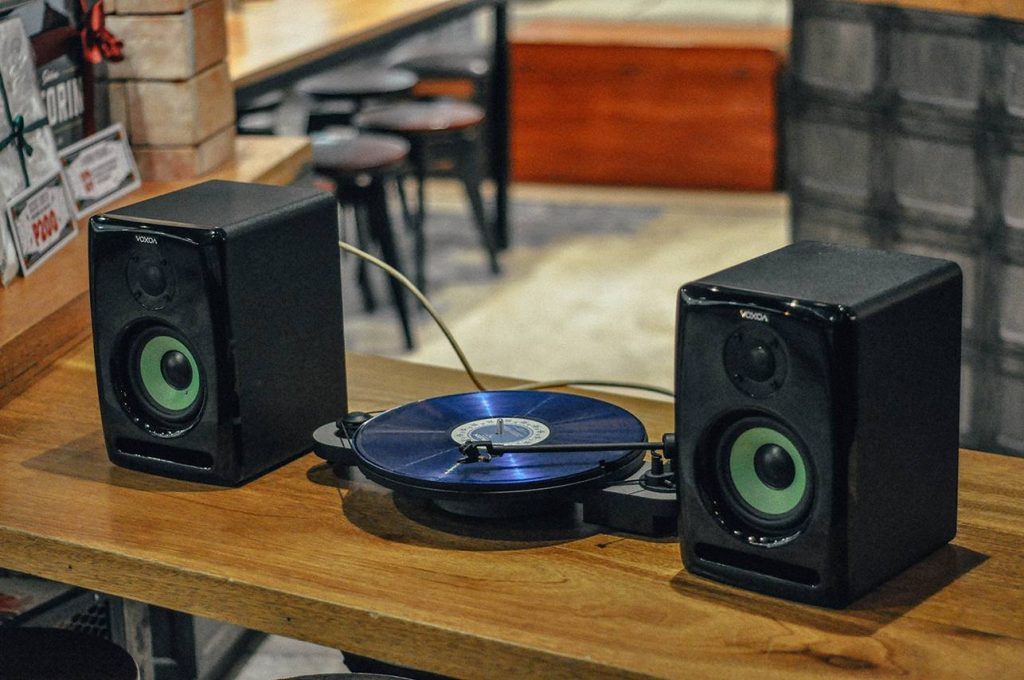 Let's face it—Manila is pretty cramped, and not everyone has the luxury of space. As a solution, look into the simple combination of our Pro-Ject Elemental Phono USB turntable, paired with Voxoa K50 monitors. If space really is an issue, and you're willing to sacrifice stereo for mono, you can get just a single K50 speaker. Regardless of your choice, another advantage to this setup is it leaves room for more records.
Pro-Ject Elemental Phono USB – 15,499 Php
Voxoa K50 (pair) – 15,999 Php / Voxoa K50 (solo) – 8,500 Php
* 10% off when you buy a Motorino or Pro-Ject turntable + any record/s in the Satchmi stores and on satchmi.com. Valid until December 31, 2017. Use the discount code "satchmixmas" before checking out.
Words by Kurvine Chua