Christmas day countdowns have begun, and Satchmi has got its own! Until everyone starts dressing up in red, white, or green, here are some top albums that'll help get you in that Christmas spirit!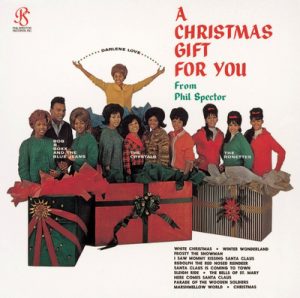 A Christmas Gift For You from Phil Spector by Various Artists (1963)
Get a load of this setlist of secular Christmas standards, treated with Spector's distinct "Wall of Sound," the technique that revolutionized popular music. Phil Spector influenced the likes of Brian Wilson of The Beach Boys, who cited this album as his all-time favorite. The album is constantly found in the "greatest albums of all time" lists and for good reason, as it features iconic holiday hits such as Darlene Love's "Christmas (Baby Please Come Home)" which was later covered by the band U2, as well as The Crystals' version of "Santa Claus is Comin' to Town" later tweaked and covered by Bruce Springsteen. You'd be hard-pressed to find a more perfect holiday companion than this album.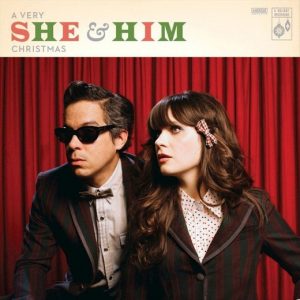 A Very She and Him Christmas by She and Him (2011)
So many of us know Zooey Deschanel from film and television but not enough of us know that she's part of a successful musical duo. She teams up with Matthew Ward, or M. Ward as most people know him to be, to produce music that's entirely their own. Deschanel's sugary pop voice is hard to forget and an invaluable asset to every She and Him album, but for this time of the year, their first Christmas album is truly a treat to listen to. Composed of their own renditions of holiday classics, this 12-track album is always one of the best-selling albums on Amazon during the holiday period.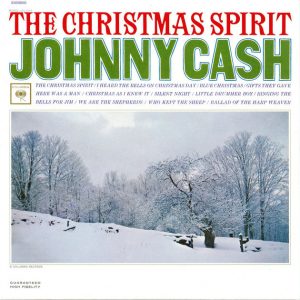 The Christmas Spirit by Johnny Cash (1963)
Cash's ability to really strip down a song to its barebones acoustic heart and raw vocals does away with the usual humdrum of Christmas lights, tinsel, bells, and whatnot, and provides its listeners with the core of the Christian holiday. Sure, it's slightly cheesy spoken word coated with a Christmas theme, but it's more of a contemplative seasonal album. He makes us take look at what we may have now and expresses an air of gratitude to everything that we are. The main subjects of his album are of Jesus and growing up a poor country boy. No flash and all humility, just like how Cash does it.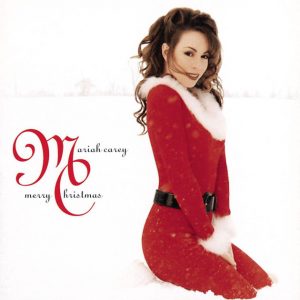 Merry Christmas by Mariah Carey (1994)
The holidays are nearing, and Mariah Carey is only growing with power. Most, if not all the Christmas events you attend this year, are bound to have her blasting on the sound system! Her first Christmas album, Merry Christmas, is the best-selling Christmas album of all time, hitting quintuple Platinum. This is where "All I Want For Christmas Is You" was born and it truly became a holiday music staple.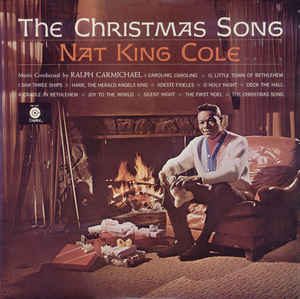 The Christmas Song by Nat King Cole (2009)
Being on the subject of holiday music, Nat King Cole is hard to beat. He's one of the most influential artists of all time and definitely an icon for holiday music. There have been different releases of remastered versions of his albums but you can always count on his voice and style to entertain you throughout the night. The album contains other Christmas classics but highlight is definitely "The Christmas Song" and when you hear that first line, "chestnuts roasting in an open fire" (you probably sang that in your head), you just know the holidays are here.
SPECIAL MENTIONS:
Christmas in the Heart by Bob Dylan (2009)
Bob Dylan has been a legendary figure in shaping music for almost 60 years and he still finds ways to shock the world. When he announced back in 2009 that he was busy working on a Christmas album, people were skeptical at first. Initially though, critics lauded Dylan for breathing fresh air into these holiday standards. His groggy rendition of "Little Drummer Boy" just seems very human, less frill and more honest. The album marks Dylan's 34th consecutive studio album and although it is a far cry from his best work, it doesn't do half bad being a charity album whose proceeds go to feeding programs in the US. Never a bad thing when selfless giving and good music production come together.
Silver and Gold by Sufjan Stevens (2012)
Sufjan Stevens has developed a reputation for being a devoted Christian and it really shows through his music. Melodic, melancholic, very tightly composed, he does not leave his listener wanting with his second Christmas compilation album featuring both original works and traditional tunes. This album was a follow-up to his first holiday album, Songs for Christmas (2006). At times it is joyous, other times depressing, yet it always remains comforting to listen to (much like all of Sufjan's work). It lasts a whopping 3 hours and contains 58 songs. Plenty of holiday cheer to last you through the season.
Check out a Satchmi branch or our online shop for some of these albums and more.
Can't find what you're looking for? Check out tinyurl.com/satchmirequest
Words by Patricia Armamento and Alfonso Villarosa