For our next Spindle Jam, we feature the beautiful chaos that is rock music.
Rock is a broad genre—there's been so much good music from it released with a variety of styles over the decades. Narrowing those worth mentioning down to a best of list would do injustice to its different types, such as post-punk, grunge, and shoegaze. For this reason, we will be giving better focus to those subgenres in the near future.
For now, we've compiled three albums from our vinyl essentials for the season. These are records we believe would do good for the budding collector, be it for the reason of sound, art, or everything in between.
Descendents – Milo Goes to College
This no-frills band is one of the major players in the punk scene, alongside the likes of Bad Religion and NOFX. If you're wondering who that cute-looking character is on the cover, that's actually the vocalist, Milo Aukerman. The record's name was inspired by his decision to leave the band to attend college. Thankfully, they've since reformed.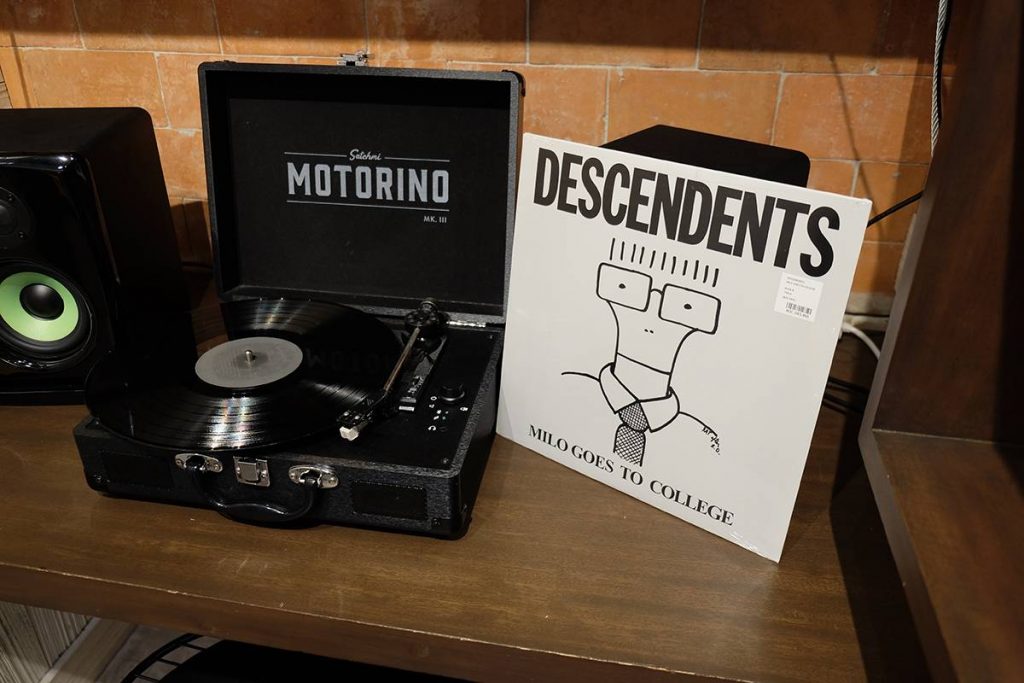 Black LP; US 2010 – SST 142
A1 – Myage
A2 – I Wanna Be a Bear
A3 – I'm Not a Loser
A4 – Parents
A5 – Tonyage
A6 – M-16
A7 – I'm Not a Punk
A8 – Catalina
B1 – Suburban Home
B2 – Statue of Liberty
B3 – Kabuki Girl
B4 – Marriage
B5 – Hope
B6 – Bikeage
B7 – Jean is Dead
Fall Out Boy – Infinity on High
A pop punk classic best heard on wax. This record captures Fall Out Boy's signature sound of dreams coming true and falling in love, only to have everything shatter into a million pieces. The surreal, nostalgic cover art perfectly captures the essence of the music, too.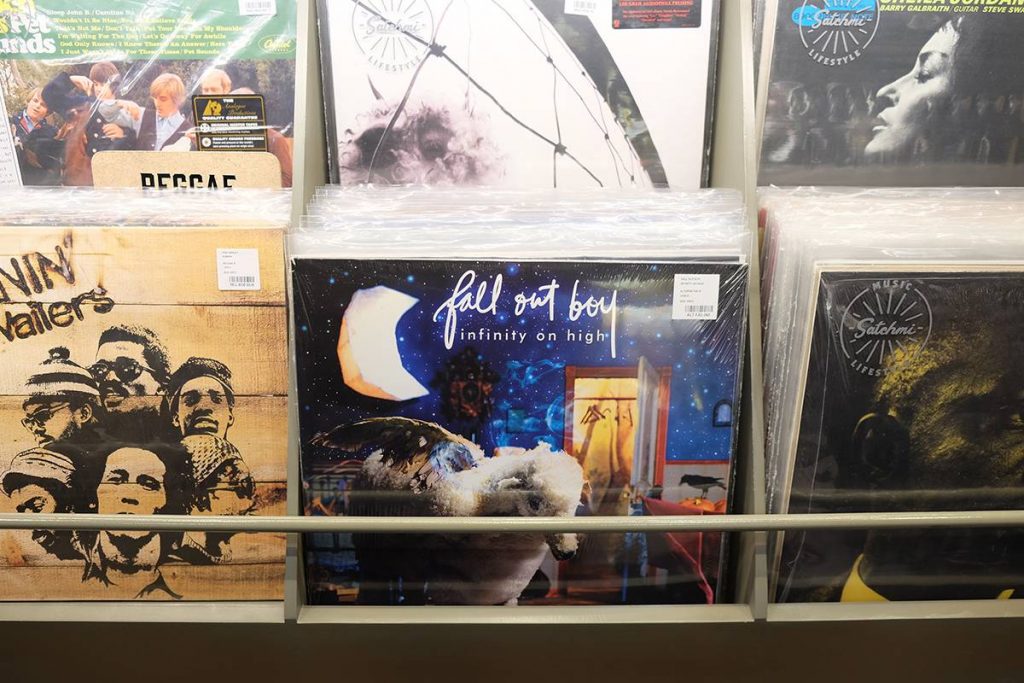 2LP 180g; US 2016 – B0025589-01
A1 – Thriller
A2 – "The Take Over, the Breaks Over"
A3 – This Ain't a Scene, It's an Arms Race
A4 – I'm like a Lawyer with the Way I'm Always Trying to Get You Off (Me & You)
B1 – Hum Hallelujah
B2 – Golden
B3 – Thnks fr th Mmrs
B4 – Don't You Know Who I Think I Am?
C1 – The (After) Life of the Party
C2 – The Carpal Tunnel of Love
C3 – Bang the Doldrums
C4 – Fame < Infamy
D1 – You're Crashing, but You're No Wave
D2 – I've Got All This Ringing in My Ears and None on My Fingers
D3 – G.I.N.A.S.F.S.
D4 – It's Hard to Say "I Do", When I Don't
Alanis Morissette – Jagged Little Pill
One of the best-selling albums from the 90s. In this debut release, Morissette combines angst with a pop sensibility. On top of extremely positive reviews, this record has since received nine Grammy Award nominations (winning five) and is included in Rolling Stones' 500 Greatest Albums of All Time list. There's a song on here for everyone.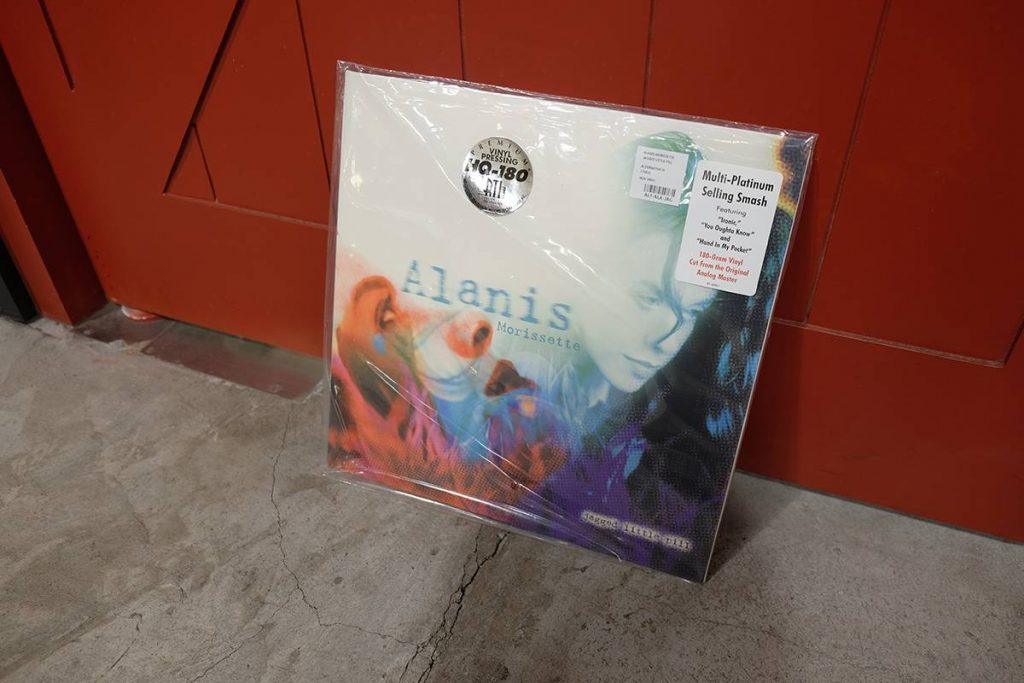 180g LP; US 2012 – R1-45901
A1 – All I Really Want
A2 – You Oughta Know
A3 – Perfect
A4 – Hand in My Pocket
A5 – Right Through You
A6 – Forgiven
B1 – You Learn
B2 – Head over Feet
B3 – Mary Jane
B4 – Ironic
B5 – Not the Doctor
B6 – Wake Up
If there's anything you'd like, request/reserve for a copy here.
Words by Kurvine Chua